Banging Steel Window Frame
$

500.00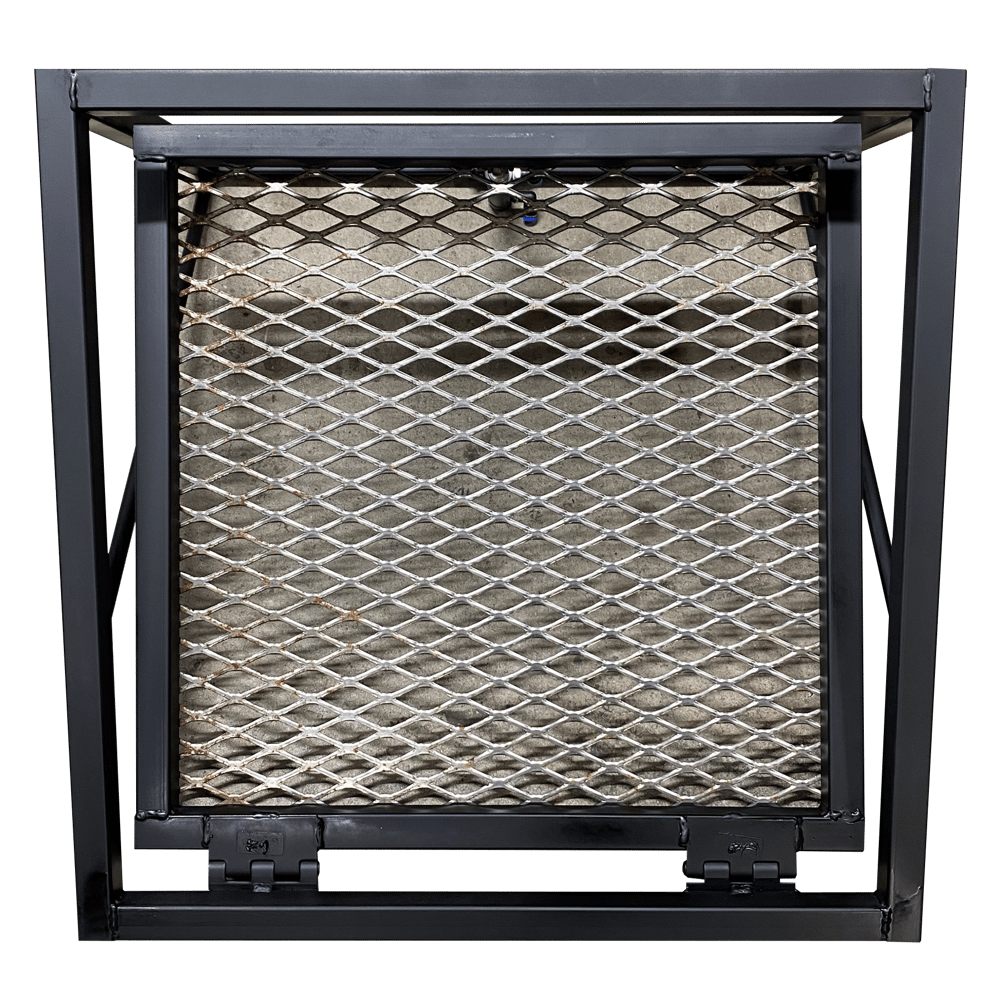 These Steel Window Frames are great for adding an additional effect and also startle scare. Choose between a grate or a bar frame (Grate Shown in image, Bar Shown on our head turn version). Once activated, the frame bangs back and forth against the outer frame causing a knocking/banging sound. Ideally, you can mount the props hands on the frame to act as if it's pushing it. This mechanism can be mounted on a side wall or above looking down.
Window Frame size: 18"x18"
Outer Frame size (To mount to your wall panel): 22.5"x22.5"
Rear Depth: 15"
**CHOOSE BETWEEN A GRATE WINDOW FRAME OR A BAR FRAME, USE DROP DOWN MENU TO SELECT VERSION**
Comes ready to run. Requires 110V (household outlet) and 60-100 PSI. Included: Steel mechanism, Pneumatic components, and 12V Power adapter. Predrilled holes for easy mounting to floor. *PLEASE ALLOW 3-4 WEEKS FOR PRODUCTION TIME*
*To self automate this mechanism, we recommend the use of a prop controller. A prop controller is basically a mini computer that will tell the valve to activate once someone walks past the motion sensor. We are now offering the option to add on an Aamon Duo prop controller and motion sensor and set it up as a plug and play unit for an additional $95. These controllers are super easy to program. If you purchase the controller set up from us, we prewire the valves to the controller to save you the time and hassle. Without the use of a controller, the mechanism will extend once you manually plug the power adapter into an outlet.*
USE DROP DOWN MENU FOR OPTIONS AND PRICING
-Mechanism Only
-Mechanism with Controller and Motion Sensor
-Mechanism with Controller, Motion Sensor, and a Bright White LED Spotlight
**THIS MECHANISM IS SIZED TO SHIP THROUGH UPS**
**SHIPPING WILL BE CALCULATED AND INVOICED ONCE COMPLETED*