Fence Thrasher - 2 Movement Character Complete DIY Kit
$

780.00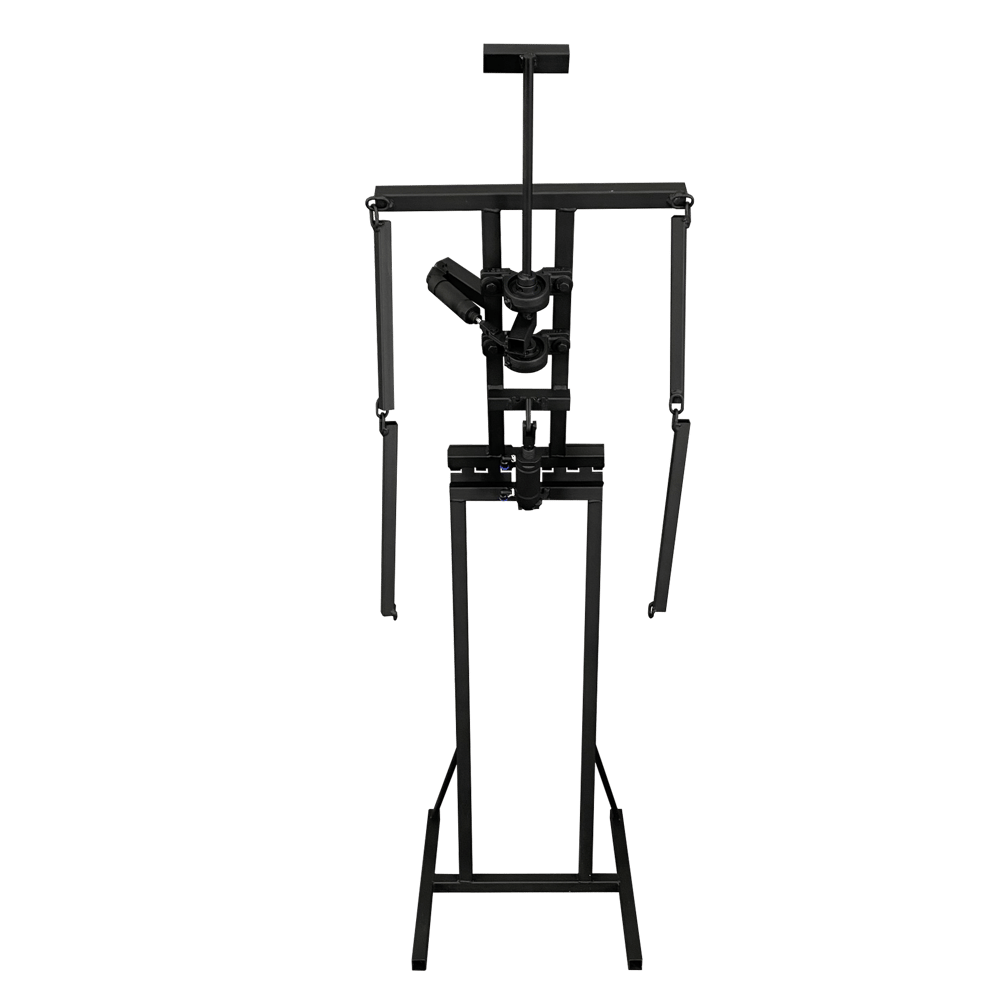 2 Movement Full Body DIY Character mechanism! Movements consist of Waist pivot forward and head turn left/right. Arms are linked together and move freely to attach to a fence panel, gate, or chainlink panel. With the movement in the waist, and the linked arms, the prop looks like it is pulling itself back and forth trying to escape. Side to side head movement adds additional thrashing motion. Mechanisms can be built up with foam, pool noodles for the arms/Legs, and chicken wire for the body. Comes ready to run. Requires 110V (household outlet) and 80. Included: Steel mechanism and all Pneumatic components. Build your own multiple movement professional prop with quality hardware at a fraction of the cost of a completed one!
*PLEASE ALLOW 2-5 WEEKS FOR PRODUCTION TIME*
Please see Controller and Audio Options Below
$780 Mechanism, Valves, Air Line, Regulator (NO CONTROLLER OR TRIGGER)
$875 - Mechanism, Valves, Airline, Regulator, Controller, PIR Sensor
*SHIPPING WILL BE CALCULATED AND INVOICED ONCE PURCHASED AND COMPLETED* - WE DESIGNED THIS TO FOLD IN HALF, TO SHIP UPS VS FREIGHT TO SAVE ON SHIPPING COSTS!