Modular Vibrating Platform
$

1,200.00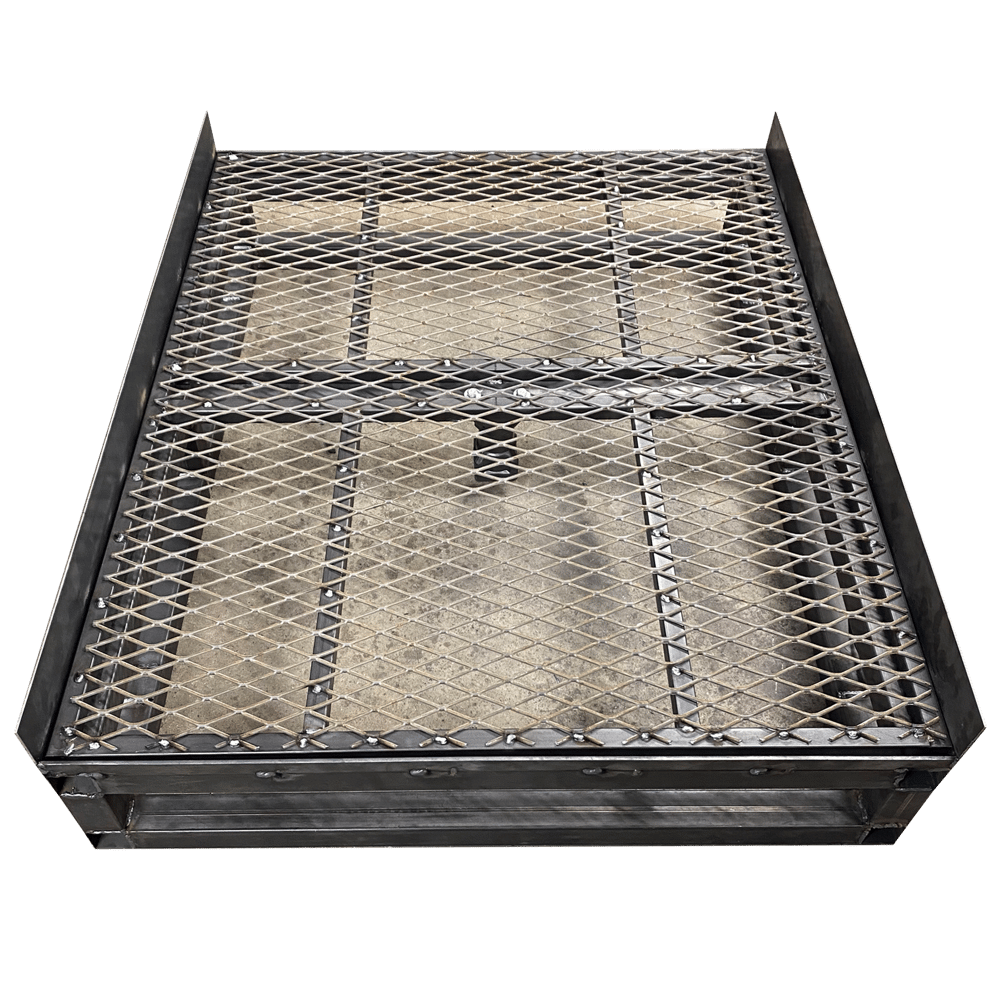 Upon triggering, the top metal grate vibrates giving your guests an unsuspecting jitter on their feet. Platform size: 40" Wide, 48" long, 9.5"tall. To install, we welded on mounting tabs to secure on the sides. Also has welded on 4" lower kick panels if using as a bridge effect, so your guests feet won't fall off of the sides. Heavy duty steel construction with heavy duty pneumatic vibrator.
We designed these to be able to be paired up to create a longer 8' or 12' hallway/bridge. We know getting large props/peices in certain locations of your attraction can be hard, hence why we created these platforms in 4' sections. Also there is no crazy shipping or logistics needed as these fit on a standard 40x48" pallet.
These are pneumatic and require 100PSI and 110V to operate.
Pricing:
(1) - 38"x48" Platform with Vibrator, Air Tank, Controller and Sensor: $1,200
Each Additional platform (Includes platform, vibrator, airline, tee fitting):$1075
Use dropdown menu for 4', 8', or 12' options.
*Production time: 4-8 weeks*
*SHIPPING WILL BE CALCULATED AND INVOICED ONCE ORDER IS COMPLETE*